Streetwear has been making its way into mainstream fashion for the last several decades, and here, we take a look at how (and why) that has evolved from 1980s LA skate culture, to the influence of celebrities and social media in the 21st century.
Streetwear has been a part of the fashion scene for decades, but some trends in emerging streetwear culture are now more visible than ever. Combining the prominence rap and hip-hop has gained, with styles on the rise, streetwear has thus undergone a rapid evolution.
Streetwear emerged from the strong cultural movements in New York's hip-hop scene and the Los Angeles skate crews. While this movement had roots in California and New York, other early adopters such as Hiroshi Fujiwara and Nigo, who were influential DJs and designers, were mostly responsible for launching streetstyle and hip-hop scenes in Japan during the 80s. In the 2000s, streetwear moved online and became a part of the mainstream consciousness, with people like Kanye West and Virgil Abloh merging street style with extravagance to make clothing that had mass appeal but still felt avant-garde and cool.
While streetwear had its roots in the 1980s, it was only during the early 2000s that it became mainstream, thanks to skaters and their unexpected impact on popular culture. Although early streetwear items were created years before, it was not until the 90s, when it became a global phenomenon, that streetwear was called a trend or style of fashion. The term streetwear refers to the distinct street style of fashion, rooted in California and skate culture, but which also incorporates elements from hip-hop fashion, contemporary high-fashion, and couture.
Streetwear originated as a blend of hip-hop fashion in New York City, surfing culture of California, and elements of athletic wear, punk, and Japanese street fashion. Streetwear is a distinct style of clothing combining elements of street culture, sportswear, and high fashion. Streetwear today combines elements of Japanese street fashion, sportswear, and pop culture, and has become a worldwide symbol of fashions, comfortability, aesthetics.
Streetwear is true to the actual culture, as artists in this genre dress in it nowadays. Streetwear is what you might call a piece of casual clothes, but it does not have to be that. Just nowadays, as we mentioned earlier, it is not limited only to sportswear, it is expanded into different brands and styles.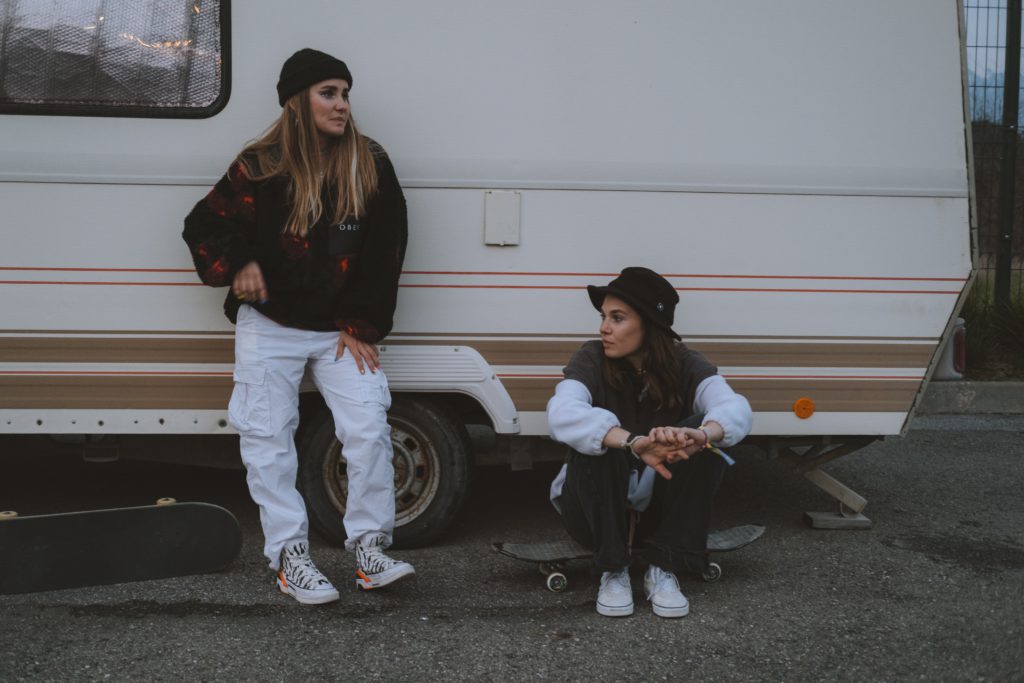 Melbourne streetwear fashion is one that has no rigid rules, and is constantly changing and evolving according to the streets (or, to put it a little less cliche, outside influences from pop culture and subcultures). We might even note the fact that streetwear fashion is a thing of importance for individuals, as some collect streetwear items, whether they are beanies or sneakers. Steven Olds believes the reason why streetwear is so popular is due to the Hip Hop culture, which is certainly a major contributing factor.
If streetwear can succeed as much as it has, that is because of it going against the culture that was there at that point. In its early days, streetwear was simpler, an antidote to the complex, detailed styles that were popular at the time. The biggest sports brands in the world, such as Nike or Reebok, were combined into what we now call streetwear as early as the 90s, as hip-hop musicians and other inspirations gained fame because of the sportswear they were wearing.
Young adults in their twenties, or twentysomethings of Millennials, were the first to adopt the fashion phenomenon, and the best streetwear brands are considered to be the biggest players in fashion today. Streetwear designers such as Vigil Abloh and Raf Simons were able to design their own takes on street style thanks to roles as creative directors for top-end fashion brands Louis Vuitton, Christian Dior, Calvin Klein, and Prada. Designer Dapper Dan played a key role in elevating streetwear into luxuries as early as the 80as from Harlem, New York, creating styles for hip-hop artists, who were shunned by mainstream luxury brands at the time.
It was thanks to the Dapper Dan designers that streetwear slowly gained ground within the hip-hop scene, with artists embracing the looks in their videos. In addition to paying homage to the earlier cultures of skateboarding, surfing, and hip-hop, streetwear clothes are also frequently influenced by 80s nostalgia, so vintage T-shirts, 1980s-inspired T-shirts, and logos would not be out of place as part of a city set. Skateboard-culture-inspired apparel was adopted by hip-hop artists such as Run DMC and Puff Daddy, and this is where streetwear continues to get its blood — not only from patronage, but also from the countercultures' trustworthiness.
Its confluence of diverse cultural influences, its ability to cross generations, and its celebrity associations all played a part in its growing popularity. Contemporary streetwear has also become far more influential within the world of high-fashion influences, which are themselves influenced by runway shows from high-profile designers.
Streetwear is usually built around everyday attire and basic items that are easy to wear, like jeans and T-shirts, and also sweatshirts and sneakers. Streetwear styles vary from loose fitting clothes, to informal T-shirts, to sneakers, combining colours, prints, and designs you probably would not otherwise wear out in public. People now easily shop Australian streetwear online with a wide range of mix and match ideas.