Are your parties talk of the neighbourhood? Do people get excited about getting an invitation to it? Or maybe you are a college freshman and this is a first and you don't know where to get started. Well, these are some things you already might be knowing about hosting and yet you didn't think to pay close attention to.
Don't hesitate
Maybe this is the party you have been holding off for a while because you think that your house isn't good enough or it doesn't have room. Well, when it comes to parties, all it takes is that people like you. Because if they do then they'd be happy when you invite them and the pace parties move at, people come to chill and after a while get enough comfortable to pay attention to anything else but the group, they are a part of. So, stop thinking and invite people already.
It is you
All the reasons that you might be thinking of as enough to not have a party are the same one that no one else even bothers themselves with. You don't need to take care of too much cleanliness, or a proper invitation or the food. Just do it any way you feel comfortable. And people will be at it, dancing and being happy. Although give basic treatment to the most noticeable places, like the bathroom.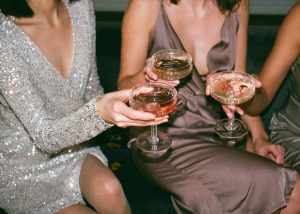 And at the same time, bring out the best you can. There has to be something that you like, it might be the food or the department of activities. Put your all in that one thing that you enjoy the most and that you are good at. The rest, leave on the people you invite. You could always even resort to the option of hiring a bar externally if you think hosting the party at home could be a hassle. If the budget fits right, then why not?
Let people help
Although you are the one to host the party, never say no if someone offers to bring a side dish or want to come early to help you set things up. It is always to good to have a company to avoid overdoing it and at the same time to have a second opinion before you spent on something that didn't even require a mention.
Think more about the food's location
Wherever you put the food, is the place where the people will be. Because most of the time people just stop wherever they get into a conversation and what better place to think of than near the food. Also, parties are about meeting new people and so the food section is the most crowded place because that is where the conversation starts most of the time.
Decide on the type of party you are having
If it involves kids, make sure that you have activities to indulge them so that the elders could enjoy the party as well. If it is a get-together or reunion kind of thing, make sure that you introduce every chance to dwell into things that start conversations and help people get comfortable. And if it is a college or high school party, well just experiment enough to not get caught. If it is within a hired venue, then it needs to be slightly less casual than when you would have one hosted home.
Set the atmosphere right
There is going to be a crowd at parties and that means that no matter how spacious your place is, it will always feel like the walls are caving in. And to avoid that, set the AC right, open the windows if that is an option and move the furniture to make the living area enough for whatever it's you are planning to do.
These are just small things that can lead to a successful and awesome party. The rest depends on how you handle the party as it goes on. It is the compose that you need to maintain.