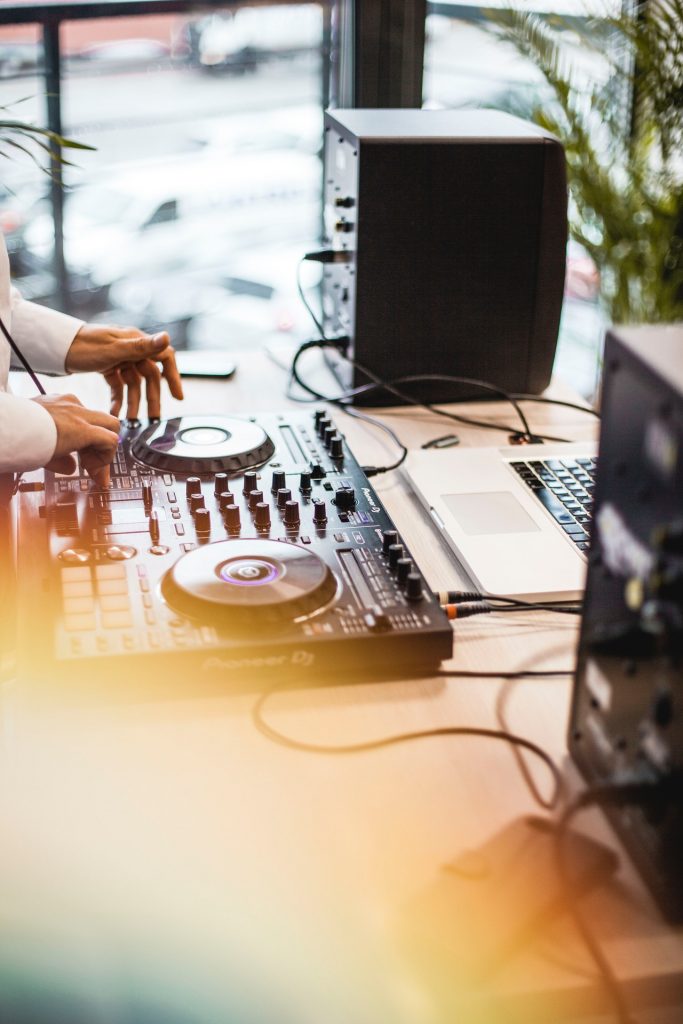 Qualifications required to become a professional DJ
"Disc jockey players" or DJs as it is popularly called, is a profession you must be familiar with. You may have seen them in bubbling parties, scratching a stylus against a vinyl or balancing an equalizer while nodding and shaking head and body to reflect the party spirit. You may imagine that this is the easiest way to make money ever. DJs are making some cool cash by just changing tracks and balancing musical tempo through different musical equipment. That is the simplest way to consider the job of a DJ. However, involves far much more than that.
It is true that DJing is a lucrative job for you to consider. For example, the Chainsmokers and Skill Marshall had raked in over $40 million in 2019 through their DJ profession. But beyond going for the fun and cash, you have to know that the jobs of a professional DJ involve communication, understanding the technical perspective of sound and music, music production, public speaking, and so many other activities that make the job require adequate training before an individual can be a qualified DJ. Granted, anyone that is skilled in the process of DJing is free to work without any legal objection, but you have to undergo some of the following processes to become a professional DJ.
Professional DJ requirements
Degree in audio engineering
If you aspire to be a professional DJ and you are planning to enroll in a college for a professional course, then enrolling to study audio engineering will be the wisest choice. Through this course, you will learn about the science of sounds and how to engineer it to achieve the desired effect. You will be introduced to the different equipment you will encounter in your DJ field and the optimal way of operating them. A bachelor degree in sound engineering will make you a real pro in the DJ Industry and get you better equipped to handle your DJ assignment like no other.
Degree in communication and journalism
Through this course, you will learn how to handle the functions of a professional DJ that may be hidden to a mere party spectator. You will learn how to speak, write, communicate, interview, and other aspects of being a professional or Radio DJ.
Internship programs
An individual seeking to be a professional DJ is better served seeking an internship program with a local Radio Station or a nearby institution offering DJ services. Such on-the-job training is priceless in one's bid to be a professional DJ.
Online training from experts
There are many DJ experts and entertainment agencies who have a wealth of experience to share for the upcoming generation. These DJs may share their experiences or offer useful tips that will assist you in your path to becoming a professional. There are also online courses available online for aspiring DJs. Agencies may also find you a variety of opportunity to get you started, such as wedding DJ hire to get you comfortable and to build confidence. During potential online training, you will be introduced to software like Pro Tools, Ableton, FL Studios, and many other software and tools you need to be a qualified DJ professional.
During your DJ training, you will learn how to mix and master music, how to do digital distortion, how to control midi, how to effectively balance crossfaders, how to manage different characters and relate with people, how to handle interviews, and so on.
There is money and fun in DJ services. However, beyond that there is a skillset that is required of you to be reckoned as a professional DJ. It is good that you do not choose the route of mediocrity. Instead, you should seize every organized education and opportunity possible for you to be a professional DJ.